Merlin's Magic Wand
We have helped with website development, admin and application systems.
Fact file
Client: Since 2010
Merlin's Magic Wand is a children's charity that helps create magical days out and memories - helping children to smile, giggle and laugh.  They support children facing challenges of serious illness, disability or adversity around the world.
We are proud to have helped them communicate their mission online, as well as helping the backoffice team deal with the applications that come in.  Amazingly this was all carried out manually in the beginning, so we developed a customised flow to handle the process.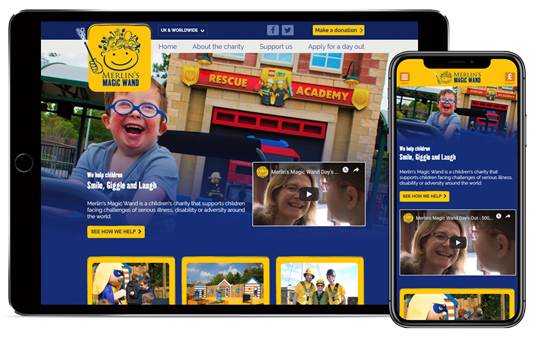 "online application makes things so much easier"
The Merlin's Magic Wand Team